Printing company Zazzle destroyed two of Clinton Fein's images, including one depicting an American flag made from Abu Ghraib report text and another depicting President Bush on a crucifix, prior to the exhibition opening, altering the presentation and damaging the integrity of the editions already released by the company.
The printing company claimed the Abu Ghraib flag represented "excessive violence." However, the image would not have been visible or available through Zazzle, who cited a licensee relationship with Disney. The Walt Disney Company did not comment on the destruction of art by its licensees.
Clinton Fein, a prominent First Amendment advocate, criticized the printing company's actions and stated that when printers begin exercising editorial control over the content they print, standards need to be clear and consistent and that it was unfortunate a printing service felt it was more important to apply a bizarre, inconsistently applied standard to an image that nobody ever would have associated with them anyway.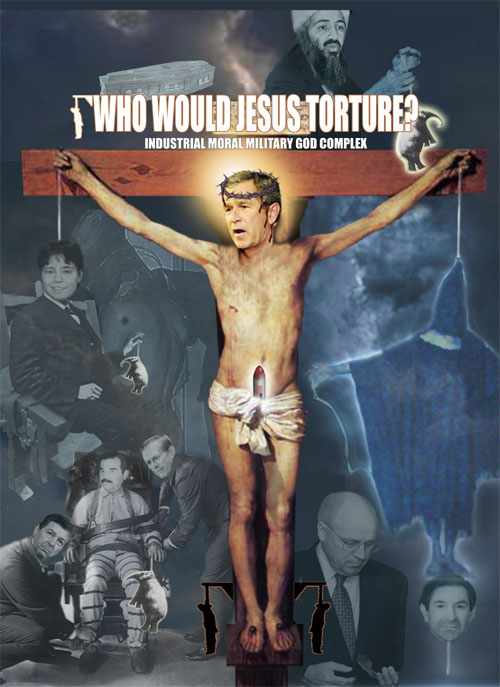 A printing company named Zazzle deliberately destroyed two images of South African-born artist Clinton Fein's exhibition prior to its opening, impacting the gallery opening and angering the art community.
The company claimed that the images were inappropriate and might "offend Christians."
One image depicted an American flag with the stars and stripes made from the text of the official Abu Ghraib report, while the other showed President Bush on a crucifix.
Fein is a prominent First Amendment advocate who successfully fought against the Communications Decency Act.
Zazzle's decision altered the presentation of the exhibition and damaged the integrity of editions already released by the artist.
"It's unfortunate that a printing service felt it was more important to apply a bizarre, inconsistently applied standard to an image that nobody ever would have associated with them anyway," said Clinton Fein. "Particularly since they printed and then destroyed an image of mine already reviewed by The New York Times. When printers begin exercising editorial control over the content they print, standards need to be clear and consistent."
"I don't know what kind of statement such business practices make about academic freedom and thought in a democracy, but when a company associates itself with major brands and institutions, it needs to be very careful about the corporate image they present and the consistency of the positions they take," stated Fein, who was still weighing his legal options at the time. "This is the wrong fight to pick, with the wrong person, at the wrong time. I'd be interested to know exactly how this printer 'destroys' art."